Why Landscape Lighting? If you have already spent the time, money and effort to landscape your yard, you will want to optimize enjoyment.
If you have a busy schedule, and are mostly home in the evenings, the only time you can actually enjoy your yard during the week is in the evening.
The addition of beautiful lighting to the landscape allows you to see and, better yet, enjoy your beautiful yard, even when it is dark outside. Landscape lighting in your yard can serve many purposes. In addition to allowing you to just see the yard at night, landscape lighting can also be used for Safety, Security, Aesthetics, Function, Adding Value and Drama to your landscaping.
What services does Davidson's Landscape provide?
Free estimates
Design
Consultation
Installation
Maintenance
Construction
Repair/Troubleshooting
Most landscape lighting projects involve at least a one evening consultation to determine what your lighting needs are and try out some examples of our lighting systems. Once your lights are installed, we always perform a complete night-time system adjustment to ensure they are doing exactly what they are supposed to do, as well as address any further needs in the overall landscape lighting project.
This service alone is above and beyond what almost any other landscaping service is willing to do.
We install Low voltage lighting 
to enhance the 4 Seasons Of your 
 Landscape that you don't
usually see.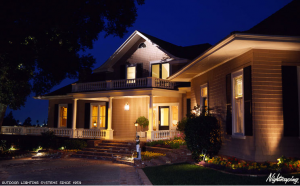 Security Lighting
Up Lighting
Up Lighting
By adding Outdoor Lighting
to your residence, It not only
looks great but adds safety &
security at the same time.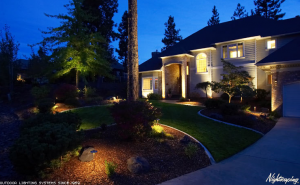 Back Lighting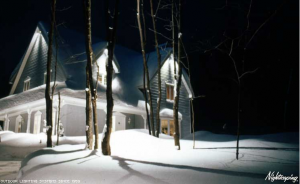 Speciality Lighting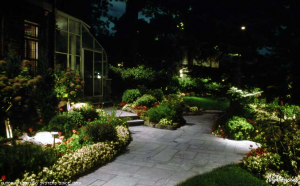 Path Lighting
All Types
Accent Lighting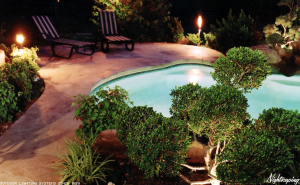 Safety Lighting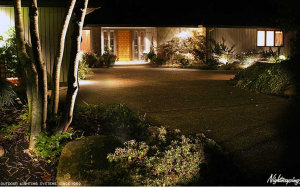 Entry Lighting